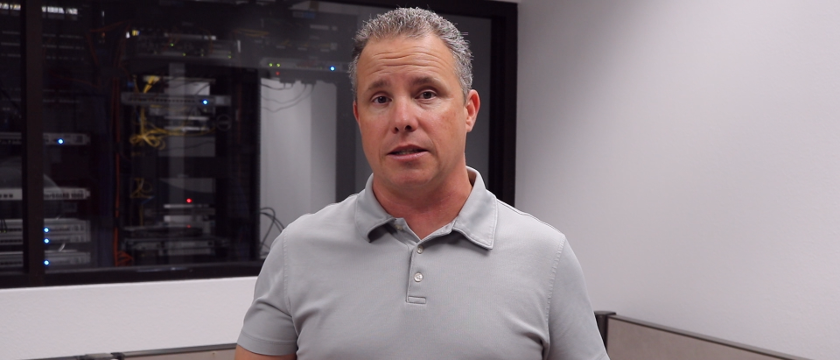 Technicate Solutions is a small application development company located in Sacramento, California.  Since 1999 we have been taking on a range of challenging of projects with the goal of helping our customers realize their vision.  In that time, we've worked on numerous diverse projects – everything from helping a plumber to build his online water filter company from a fledgling startup to a successful online business, to programming and growing our own subscription software product, which is now poised to have its first million dollar year.   
All of that sounds great, and some might say that the story of Technicate is a perfect success story.  But, it's not the just the winning projects that have gotten us to where we are today. Building a business is a journey filled with learning experiences, and while some of those experiences could be called failures, I've always looked at them as opportunities for growth. With that in mind, I decided that creating a series of videos that document these experiences, so that I can share with you what it takes to create, build and maintain a technology company.  This video series is a part of Technicate's support and advocacy of the small business sector. While the videos in this series will focus on technology solutions, they will have relevance to any business. My hope is that this video series will inspire, motivate and challenge you, and stimulate your entrepreneurial spirit.
Owning and maintaining a business is both a lifestyle and a way of life. It is not 9 to 5 punch-the-clock existence. They don't teach entrepreneurship in high school, and you're only going to get a foundational understanding of the challenges of business ownership in college.  In the realm of business ownership, a technology business presents a unique challenge, because one must adapt and rebuild as fast as is demanded by the advancement of technology. When I started Technicate in 1999, I certainly knew nothing about developing Android apps. I've built three now, with more on the way.
So let me take you back to 1999, and talk a bit about what got me started on my journey and the story behind Technicate.  In 1999, I had just left the US Navy, and had been accepted to a Computer Science program at the California State University  in San Marcos. While attending my courses, I got a job in IT support for a mortgage company in San Diego. The people were friendly and it was a fun place to work and learn.  One person on their staff was struggling with using computers to process mortgage applications – it was all very new to her. She would need support regularly, and as a result we became good friends.
One day, after I had guided her through the process of completing a mortgage application and create a PDF of the document, she said to me, "Damon, you should start your own business".  This was a completely foreign idea to me – my plan was to finish my degree, then land a cushy job in computer science with a fat paycheck. She then said something that has stayed with me to this day.  She said "You technically educate people, you know how to talk to them and make them feel comfortable using this stuff. You technicate, and you should make a business technicating people". After that conversation, I couldn't stop thinking about starting a business. I became obsessed with the idea that I had a talent for helping people and I couldn't waist it. So I launched a business, and I named it Technicate Solutions.
Initially, Technicate was a small IT networking and support company.  I was still doing my undergrad courses, and I began working with my colleagues at school building functional websites. Almost overnight, Technicate Solutions became a web development company.  Back then, I could have a chat about technology with my friends at a restaurant, and I'd end up getting a web development contract from the person in the next booth who had overheard our conversation.  The whole idea of the Internet was so new that it seemed limitless, but of course that was short-lived. The market began to change after 9/11, my college buddies graduated, and I landed a job as a lead programmer at a huge technology firm.  I stayed there for five years, watching layoff after layoff, finally deciding to take the leap to entrepreneurial freedom… right when the mortgage industry crashed. But that's a story for another episode. The takeaway here is that entrepreneurship is my destiny, and the life path I have chosen.   I am a husband, father, sports coach and three time business owner. When I can find the time, I also like gaming and playing the guitar. If my story inspires you to pursue your dream of building a business doing what you love, then it's served its purpose.
So that concludes the introduction to Technicate, my mission statement in creating these videos, and what I hope that you'll gain from them.  I plan to cover a wide array of topics, anything from the importance of partnerships to knowing who your real friends are. I'll periodically include guests, people who have built, sold and prospered off of their own products and services.  Of course, I will talk about technology tools and processes, in the hope that you'll be able to duplicate the success we've had with those. My goal is to release a new video every week. After two decades building and learning this business, It's time to go back to where I started: Technicating people.
I hope you like our videos